About Us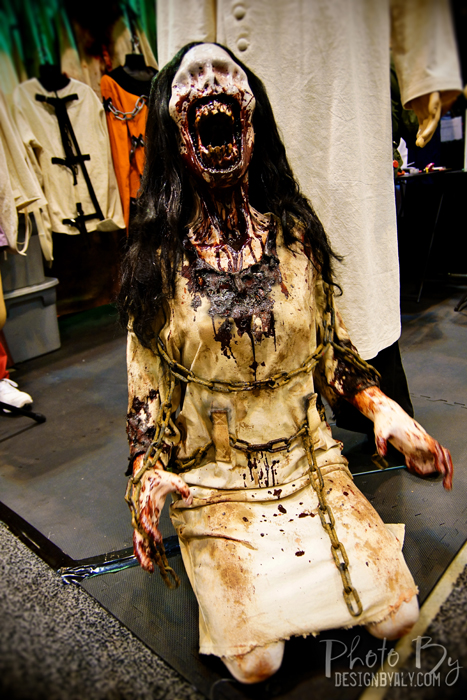 The evolution of insanity:
von Charon Productions, of Troy, Ohio, is a true cottage industry manufacturer owned and operated by Tom and Anita Sowers. Originally, the name von Charon Productions referred to Tom and Anita's home haunt and, later, an unsuccessful venture into a mainstream commercial haunted attraction. Since they are haunters at heart and determined to remain active in the haunt industry, the focus quickly shifted back to basics and to the love of playing "dress up". Soon von Charon Productions would become the trade name responsible for the line of haunt performers' costumes known as the Insane Ensemble™.
Now in their eleventh year of production, from the original Commitment Coat™ to the Certifiable Deluxe Suit™ to the ever popular Psychosurgical Coat™, von Charon Productions' Insane Ensemble™ has become a trusted name in quality haunt performers' costumes.
It has certainly been a crazy adventure.
"Committed to Haunters Who Expect Quality"